BBC News Northern Ireland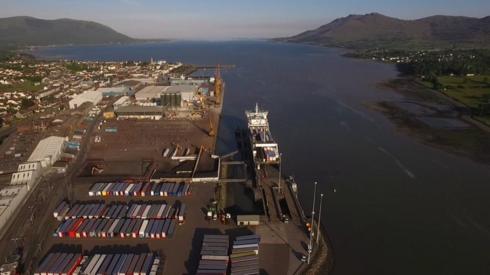 Top Stories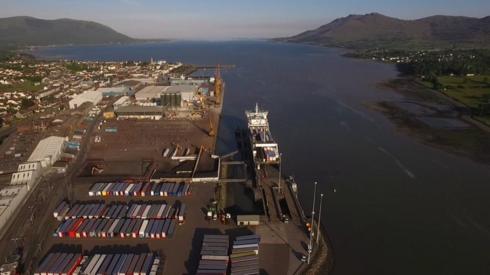 Featured Contents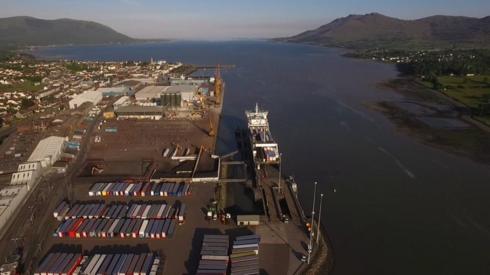 Latest Updates
Vincent Dowd
Arts reporter, BBC News
Shakespeare is possibly Britain's most enduring cultural export. But how is he rated in Ireland?
Read more

Clodagh Rice
BBC News NI business correspondent
The Northern Ireland economy grew by 0.3% in the first quarter of the year, according to official figures.
Production was the main sector that contributed to growth, with output increasing by 0.3%.
But services, which is the largest part of the economy, saw output contract by 0.2%.
The statistics are measured using the Northern Ireland Composite Economic Index (NICEI).
That is roughly equivalent to Gross Domestic Product (GDP).
Annual growth - compared with the same quarter of 2018 - was 1.5%, compared with a UK GDP growth of 1.8%.
Northern Ireland has still not recovered all the output it lost in the last recession.
Output is still 4.4% below the peaks reached in the middle of 2007.
Construction sector output in the first quarter of the year was 2.3% higher than in 2018, driven by an 7% increase in housing.
Leo Varadkar says there are ways to avoid a hard border, but that he is still preparing for no-deal.
Read more
Joe Kearney
BBC News NI at Royal Portrush
The three golfing sons of Northern Ireland who helped bring a major championship to north Antrim.
Read more
Joe Kearney
BBC News NI at Royal Portrush
The thousands queued outside Royal Portrush before dawn showed The Open's international appeal.
Read more
House attacked in 'sectarian hate crime'
An overnight attack on a house in Carrickfergus, County Antrim, is being treated as a sectarian hate crime, police have said.
Windows were broken and paint was thrown at the property in Sunnylands Grove shortly before midnight on Wednesday.
Four people were in the house at the time and it is understood one of them was 12 years of age.
Police believe four males were involved in the attack and have appealed for witnesses.
Danske Bank's pre-tax profits rise by 13%

Clodagh Rice
BBC News NI business correspondent
Danske Bank has reported pre-tax profits of £45.9m for the first half of 2019.
That's a 13% increase on £40.6m pre-tax profits for the same time last year.
This is because of lower loan impairments this year.
Danske Bank has 40 branches in Northern Ireland and employs 1,500 people.
The bank said lending is 5% higher year-on-year, but new lending to businesses has been impacted by Brexit with some larger customers delaying investment decisions.
Danske Bank UK CEO Kevin Kingston said: "Lending during the first six months of the year has been predominantly to existing business customers, some of whom are progressing growth ambitions, with others extending their facilities with us to ensure they are prepared for any economic challenges associated with Brexit."