BBC News Africa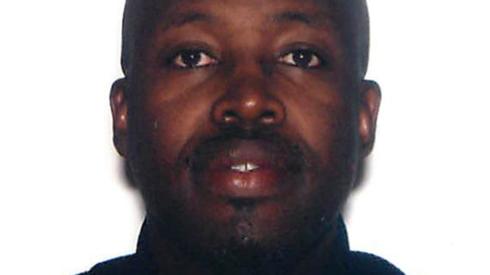 Top Stories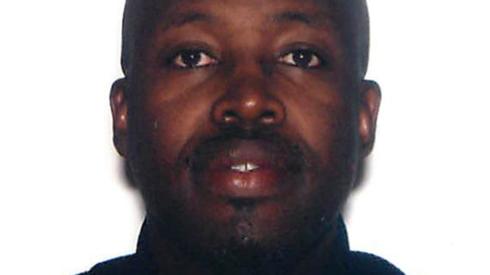 Featured Contents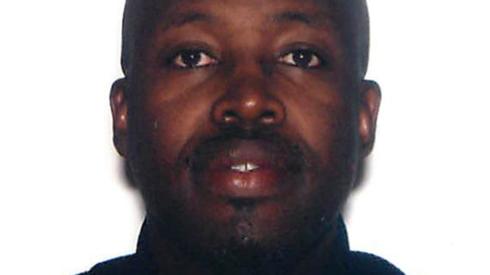 Latest Updates
The person is believed to have fallen from a Kenya Airways flight from Nairobi on Sunday afternoon.
Read more
The short story in which single women go naked
Caine Prize shortlist: Skinned by Lesley Nneka Arimah
Lesley Nneka Arimah is one of five authors nominated for this year's Caine Prize for African Writing, which will announce the winner next Monday.
Born in the UK, Arimah grew up in Nigeria and has been nominated for her story Skinned, which follows the fortunes of Ejem, who comes from a culture where girls are uncovered at a certain age and go naked until they are claimed by a husband.
The 36-year-old told the Literary Hub that the idea came from a conversation about the difference between married and single women in Nigeria: "A newly wed friend marvelled at how her family - usually difficult - became easy going after her wedding. Marriage gave unconventional women cover to be themselves, we observed."
This is an extract from her short story:
She had cried when, at 15, her mother had come into her bedroom and, stroking her hair, told Ejem that it was time to remove her cloth. The only people who could get away with keeping their daughters covered for long were the wealthy, who often managed it until the girls could secure wife-cloth. But Ejem's father had grown up a poor man in a village where girls were disrobed as early as possible, some even at age ten, and it was beyond time as far as he was concerned. He knew what happened to the families of girls who stayed covered beyond their station, with the exception of girls bearing such deformities that they were permitted "community cloth" made from donated scraps. But if a girl like Ejem continued to be clothed, the town council would levy a tax that would double again and again until her father could not pay it. Then his girl would be disrobed in public, and her family shamed. No, he couldn't bear the humiliation. Things would happen on his terms."
You can click here to read the whole story, or listen to it here.
This week all five of the shortlisted authors will be featured on BBC Africa Live - and BBC Focus on Africa radio will have full coverage of the Caine Prize ceremony and winner, who will win £10,000 ($12,600).
Omar al-Bashir served as Sudan's president for nearly 30 years before being toppled by the army.
Read more
At least 40 killed in oil tanker explosion in Nigeria
At least 40 people have died and over 60 have been injured in an oil tanker explosion in Benue state, central Nigeria, authorities have told BBC Pidgin.
Eyewitnesses said that on Monday afternoon an oil tanker overturned while trying to avoid a pothole on a highway leading to the state capital, Makurdi. Locals then gathered to collect fuel leaking from the truck despite warnings from police officers present at the scene.
In addition, the driver on an 18-seater passenger bus insisted on going through the scene of the accident, witnesses said.
Something then ignited the fuel and there was an explosion killing all the passengers on board and some of those gathering fuel, locals have told BBC Pidgin's Dooshima Abu. Nearby houses and residents were also affected.
Two men from the fire service were reportedly seriously injured while attempting to put out the inferno, and are in hospital.
Accidents involving oil tankers are common on Nigeria's roads. Last August, a fuel tanker crashed and caught fire in the city of Port Harcourt, southern Nigeria. And in June 2018, at least nine people were killed in a major accident involving a tanker in the financial capital, Lagos.
Critics say it is about erasing the contribution of ethnic Tutsis and replacing them with Hutus.
Read more
Data back on in Addis Ababa
People in Ethiopia's capital, Addis Ababa, are now able to access the internet through a data connection on their mobile phones, ending a blackout that began shortly after the alleged attempted coup nine days ago.
The wi-fi connection was restored at the end of last week.
But it appears that the data connection is still off in the rest of the country, according to people that the BBC has spoken to outside of Addis Ababa.
This is the second blackout in less than a month in Ethiopia. Earlier in June, internet access was blocked for more than a week during the nationwide school exam period, but there was no official comment as to what was behind that outage.
Uganda government told to pay $6,700 over death in custody
A court in Uganda has ordered the government to pay $6,700 (£5,300) as compensation to Joyce Bikyahaga Namata, the mother of a man who was killed in police custody in 2007.
Ronald Bikyahaga died as a result of the severe beating and torture he received at Nabbingo Police Post after he was picked up at a film hall and dragged into the police cells, where he was found dead the following morning, the court judgement says.
Justice Musa Ssekaana said that the police force "was vicariously liable" adding that "the police officers deliberately and illegally tortured the deceased which is unconstitutional".
It's rare for a court to order the authorities to pay compensation, reports the BBC's Catherine Byaruhanga in Kampala.
But there is a question mark over whether the government will pay up,
Compliance is a serious shortcoming on the government's side, our reporter says.
An auditor general's report for the year ending June 2018, indicates that government owes $176m in court awards.
Rwandan sentenced in US for lying about genocide role
A Rwandan man has been sentenced to eight years in prison in the US for immigration fraud and perjury after hiding the fact that he was involved in the 1994 genocide in Rwanda.
Jean Leonard Teganya, 47, "was convicted and sentenced for the most serious form of immigration fraud: lying about his status as a war criminal to win asylum in the United States," said US Attorney Andrew E Lelling, in a statement issued by the department of justice.
In just 100 days in 1994, about 800,000 people were slaughtered in Rwanda by ethnic Hutu extremists. They were targeting members of the minority Tutsi community, as well as their political opponents, irrespective of their ethnic origin.
Teganya was a medical student in Rwanda at the time of the genocide and was accused of leading teams of soldiers around a hospital and identifying Tutsi patients, the US statement says.
"Once discovered, the Tutsis were taken and killed behind the maternity ward," it adds.
Teganya fled Rwanda in 1994 and ended up in Canada where he applied for asylum. But the authorities turned down his claim because of his alleged involvement in the genocide.
He then avoided deportation and went to the US where he was detained. In his application for asylum in the US he did not disclose his activities during the genocide, the US government says.
Teganya is expected to appeal against the judgement, Reuters news agency reports. His lawyer argued that as a Hutu, he feared being accused of involvement in the genocide and therefore fled.
Once his sentence is complete, Teganya is likely to be deported from the US.
Read more:
Mali violence leaves at least 23 dead
At least 23 people have died in violence in central Mali, a local official and security sources are quoted as saying.
Three villages were attacked by armed men on Sunday, Cheick Harouna Sankare the mayor of a nearby town told journalists.
"The situation is serious, the army needs to act to reassure the population," AFP news agency quotes him as saying.
The Reuters news agency describes the villages that were attacked as part of the Fulani community.
In recent months, central Mali has seen several bouts of violence which appear to be tit-for-tat attacks between Fulani and Dogon communities.
In June, 35 people died in an attack on a Dogon village.
In reaction to previous killings, President Ibrahim Boubacar Keita has said the government will boost security.